A better way to trade.
In-depth education focused on the market's most overlooked technical indicator — VWAP.
START HERE
---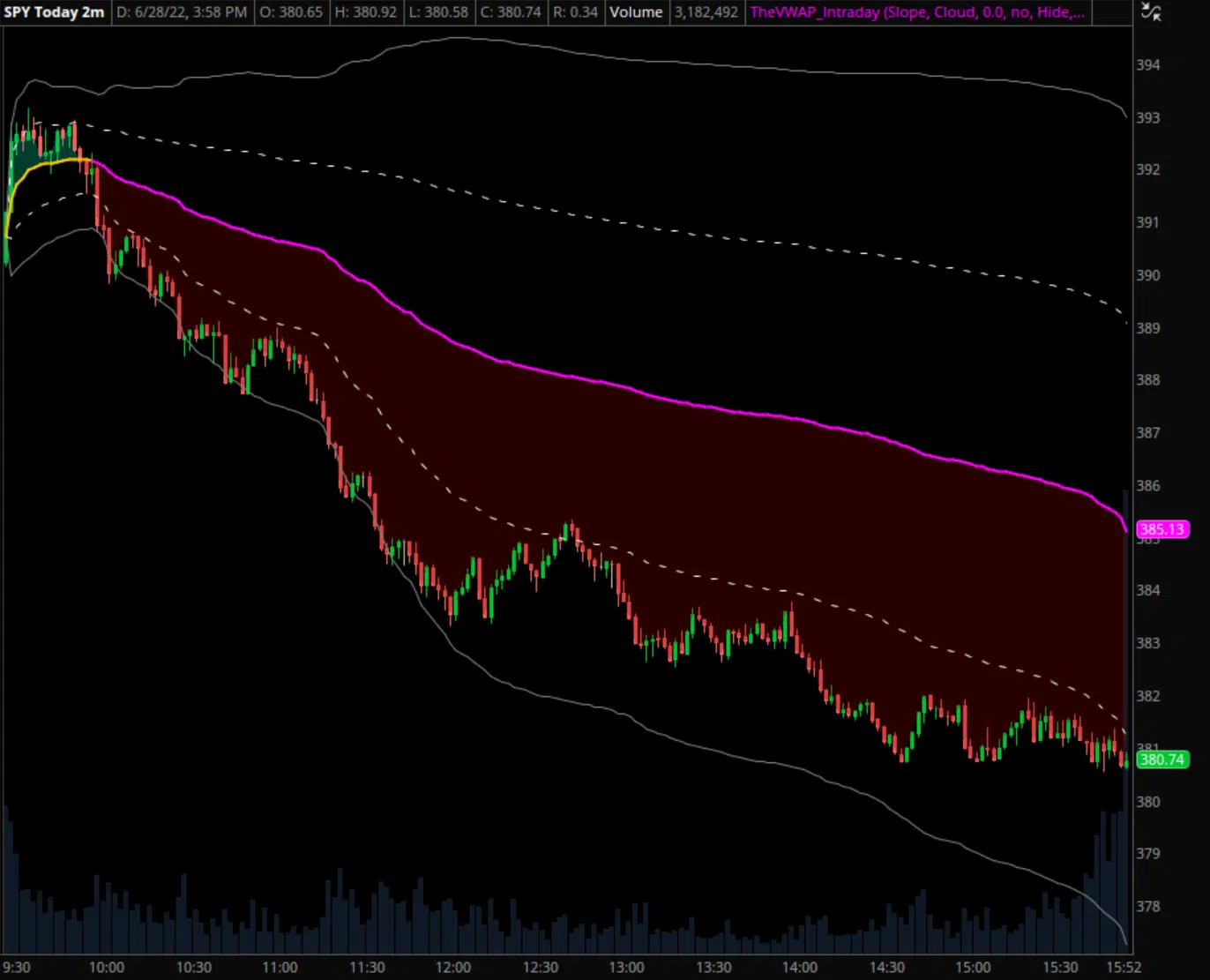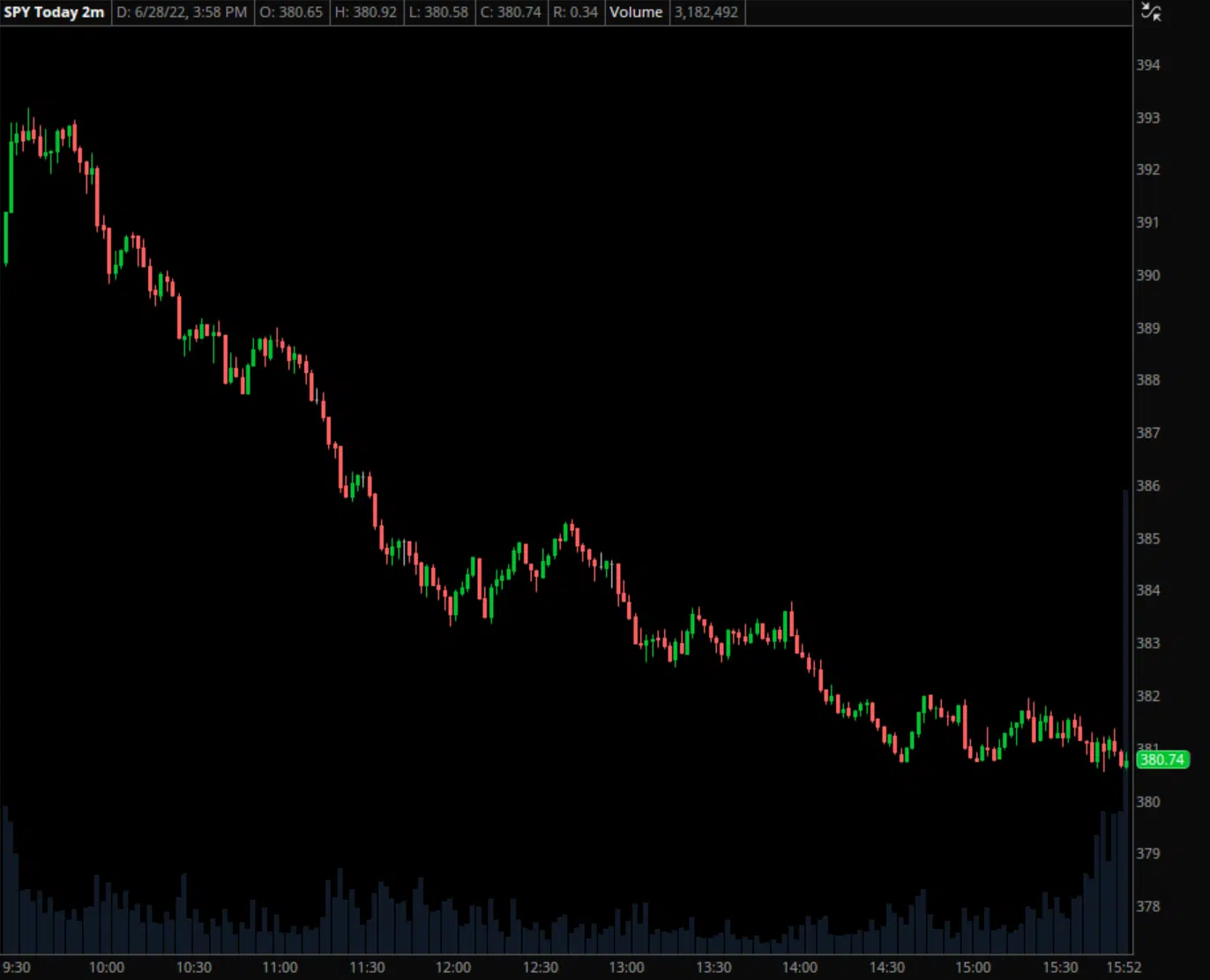 Drag the slider above to view an intraday chart of SPY with intraday VWAP and standard deviation bands applied.
Why use VWAP?
Institutional traders have been utilizing advanced applications of volume-weighted average price for decades, but it's chronically misused by the majority of retail traders.

By incorporating additional concepts like standard deviation bands and longer-term anchored VWAPs, you'll start to uncover otherwise hidden levels of support and resistance that are hiding in plain sight.
VIEW OUR STRATEGY
What do we offer?
Lifetime access to all of our tools and resources with no ongoing fees.
On-Demand Course
16 hours of instruction covering every aspect of our strategy.
Custom Indicators
A suite of VWAP tools for multiple different charting platforms.
Community Chatroom
Discussing potential setups, broader market analysis, and more.
Daily Live Stream
Watch our moderators execute trades using VWAP in real-time.
VWAP Chart Gallery
500+ chart examples showcasing the setups we look for every day.
Live Chat Support
Answers to any questions you have are just a direct message away.
VIEW MORE DETAILS
Meet our founder, Zach Hurwitz.
A full-time trader since 2008, Zach has dedicated nearly his entire career to studying and using volume-weighted average price.
After being invited to appear on Chat With Traders in early 2015, I made the impulse decision to make myself available for free 30-minute calls with anyone willing to reach out. To my complete surprise, thousands of traders have responded since then to discuss their own story and interest in my approach.

Motivated by both a desire to help those traders and an opportunity to supplement my trading income, I launched TheVWAP in 2016 as a resource and community for anyone seeking the same clarity I was when I first began.
READ THE FULL STORY
Start with our free introductory toolkit — custom indicators, video lessons, and more.
Start with our free introductory toolkit.
GET THE TOOLKIT
Start with our free toolkit.
Enter your email address below and we'll send you the free toolkit.