A small collection of
tweets, emails, and chatroom messages

from traders who have already signed up for VWAP On-Demand.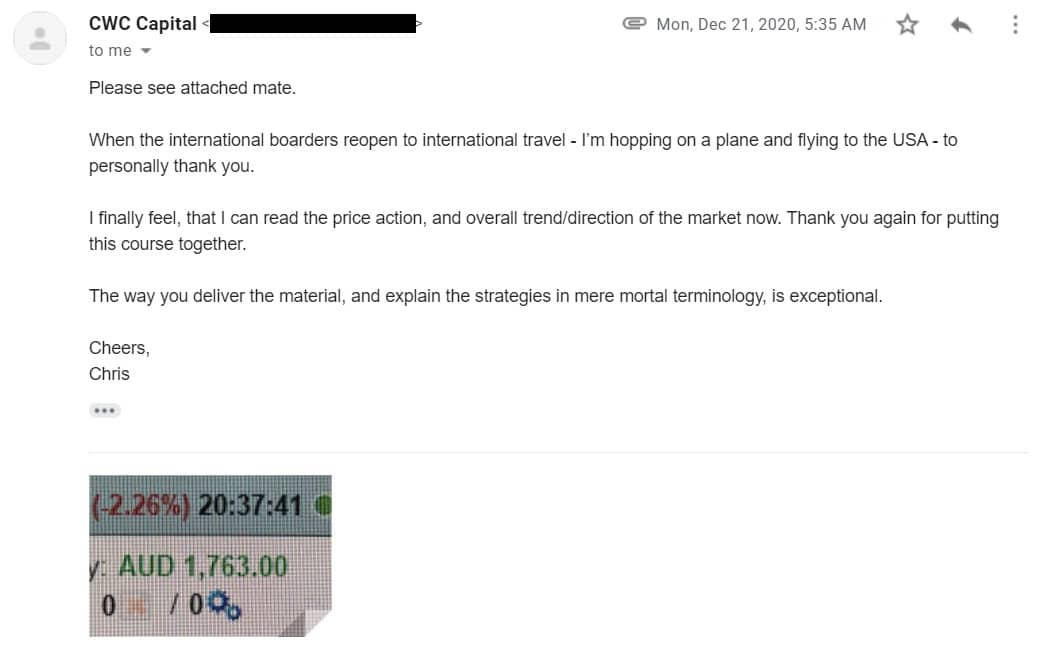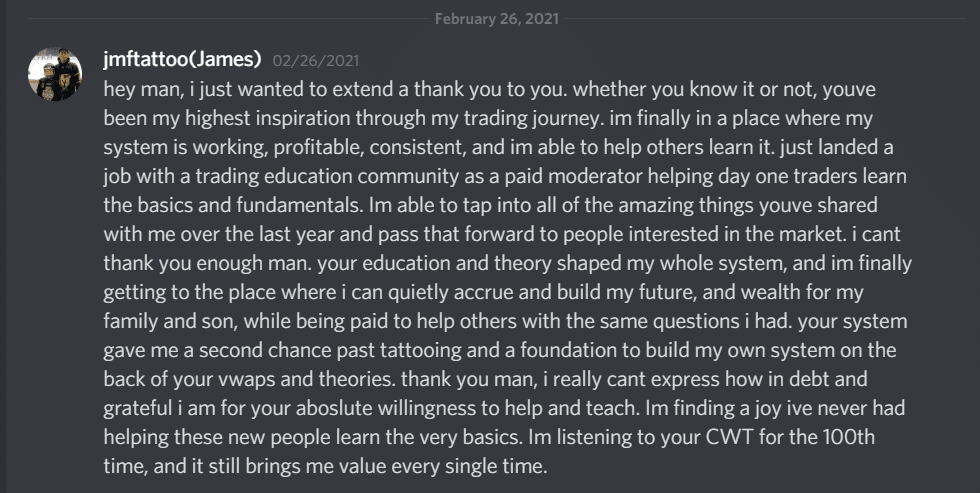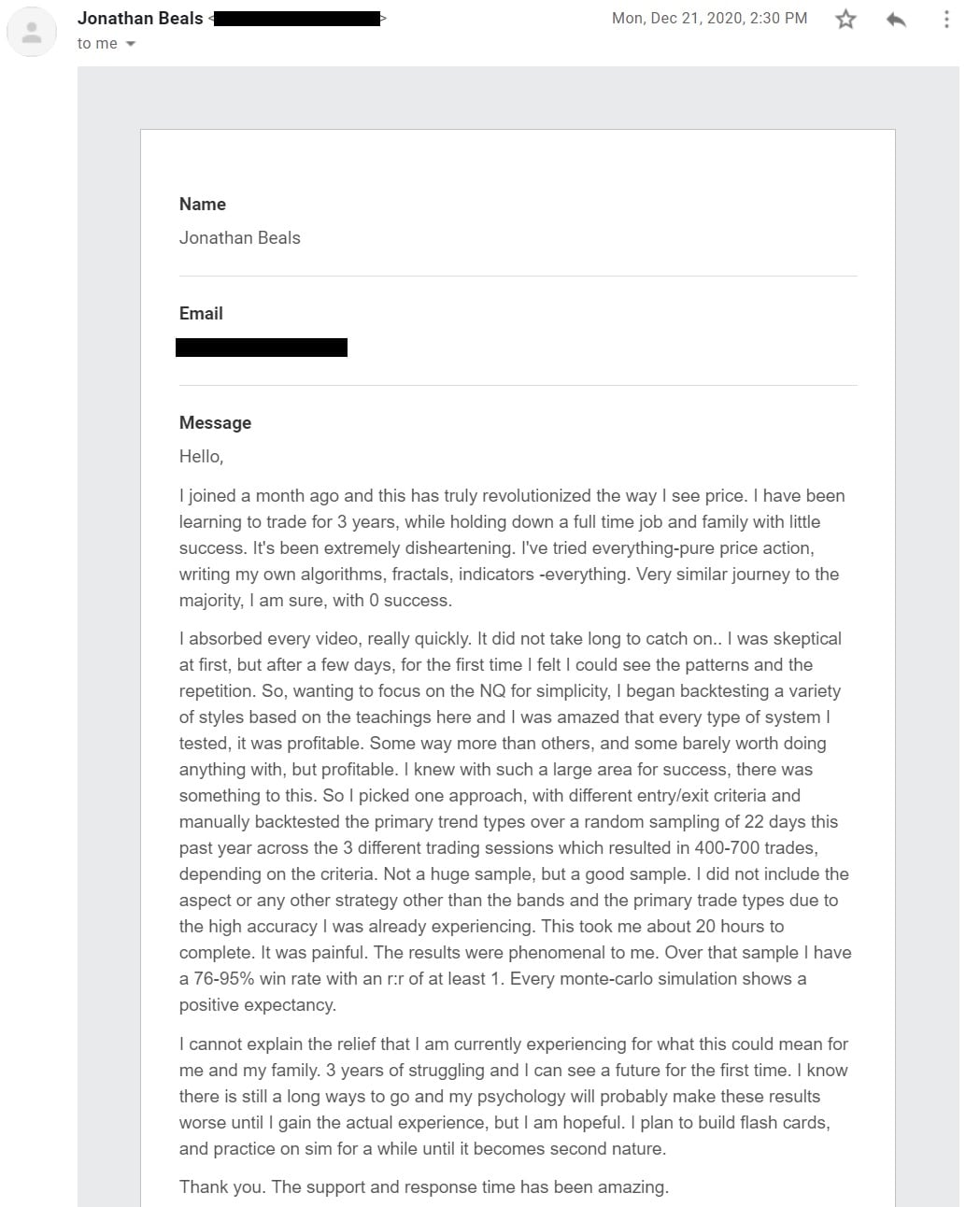 That is a great question for @TheVWAP - highly recommend their course

— Zach Morton (@moneymorty) April 29, 2021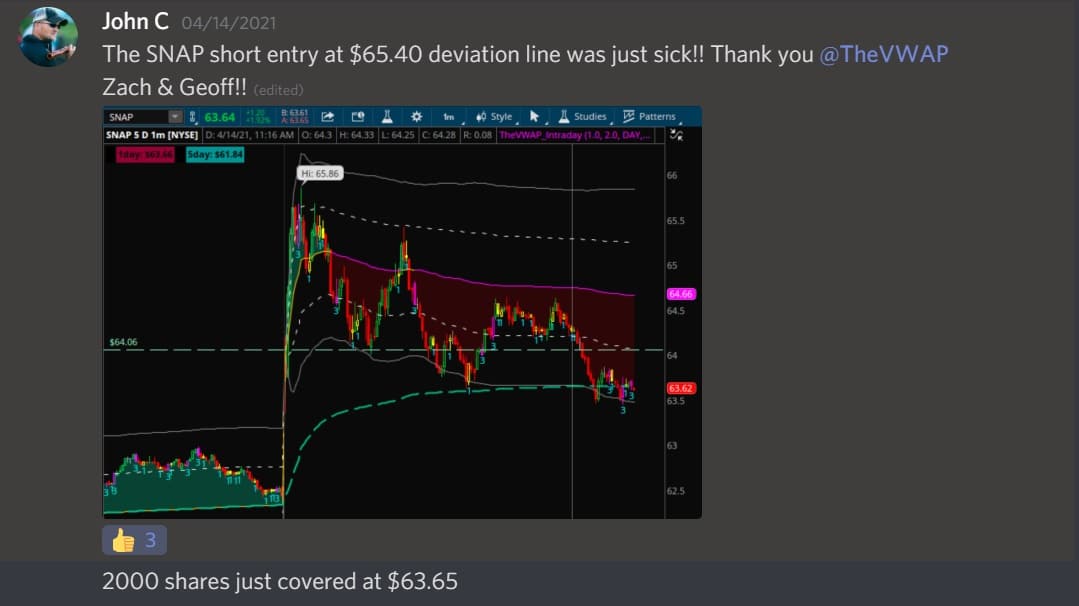 On the contrary I'm EXTREMELY proud to be a student of Zach's. The way he teaches and processes the market is on a level ive never heard or seen before. He's OVERLY generous with his time and skill. Hoping to have 1/10th the market prowess and coding mind he has down the line.

— jmftattoo (@Battleborn_Worn) March 27, 2021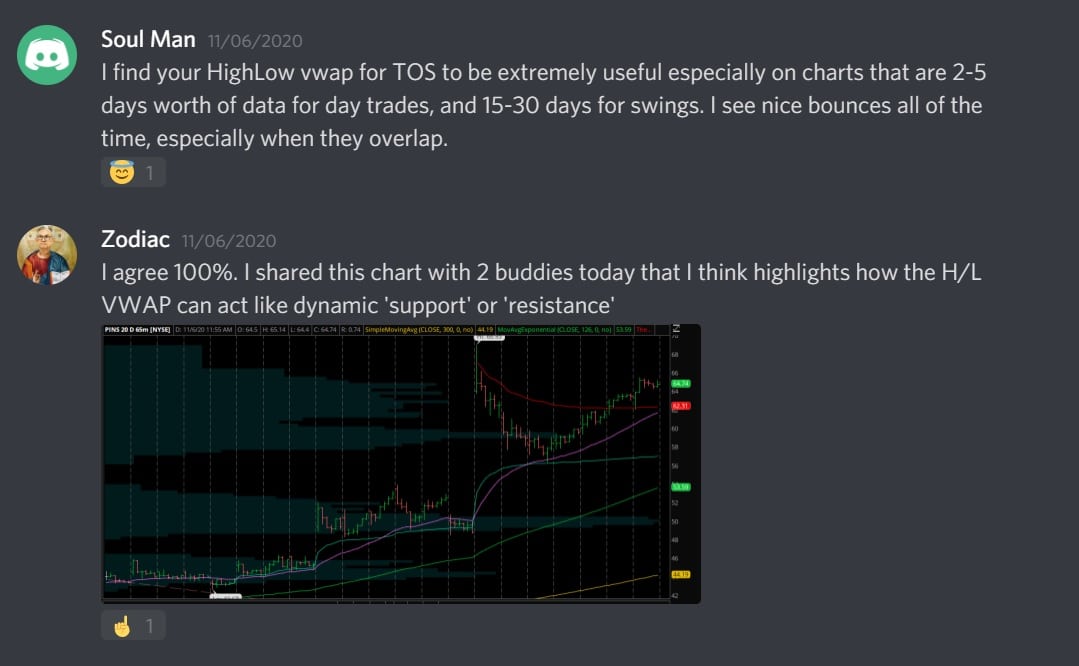 As a new student, you explain the std. deviation bands very clearly. And the color codings make using them very easy...

— Lance Fogel (@Gottrocks) April 26, 2021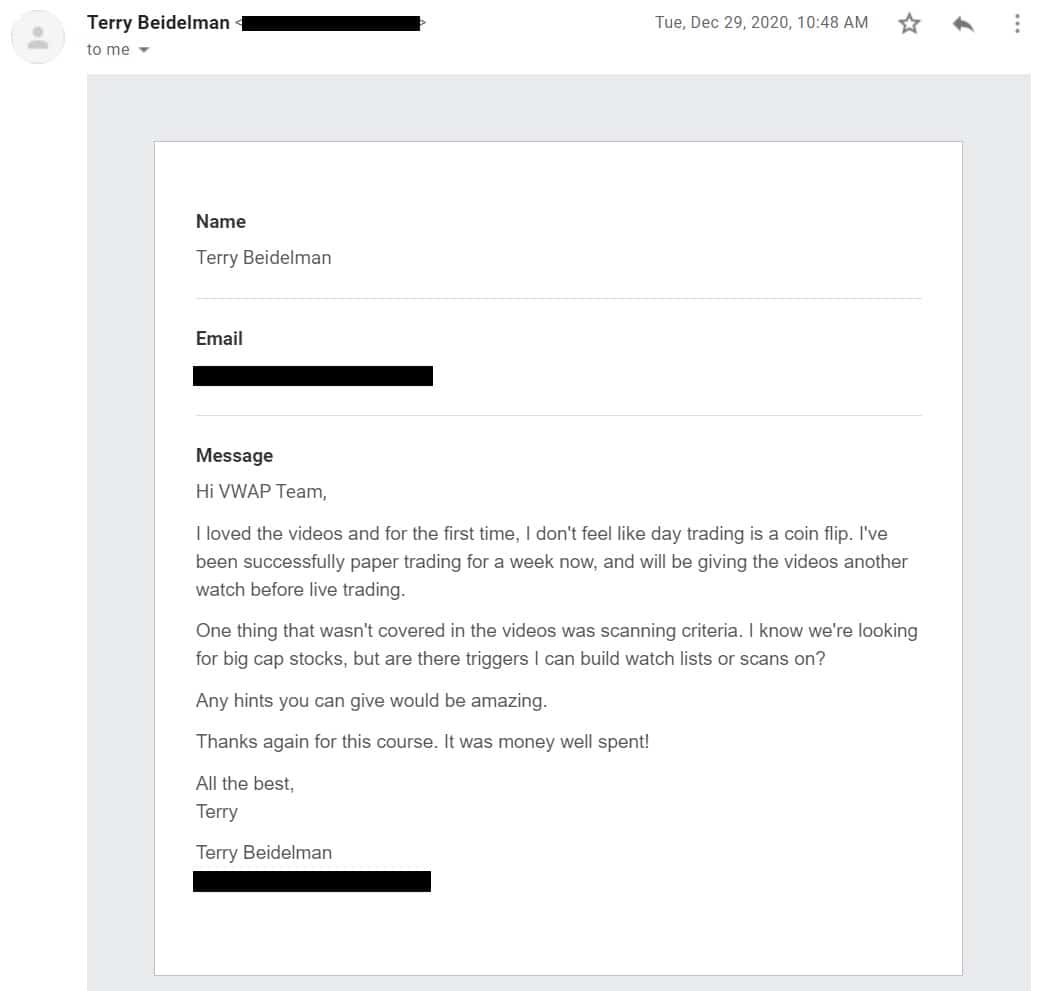 Course is amazing, great insight well described and easy to implement. Big shout out to Geoff as well for being so helpful and quick to respond!

— Tullystansfield (@Tullystansfiel1) December 4, 2020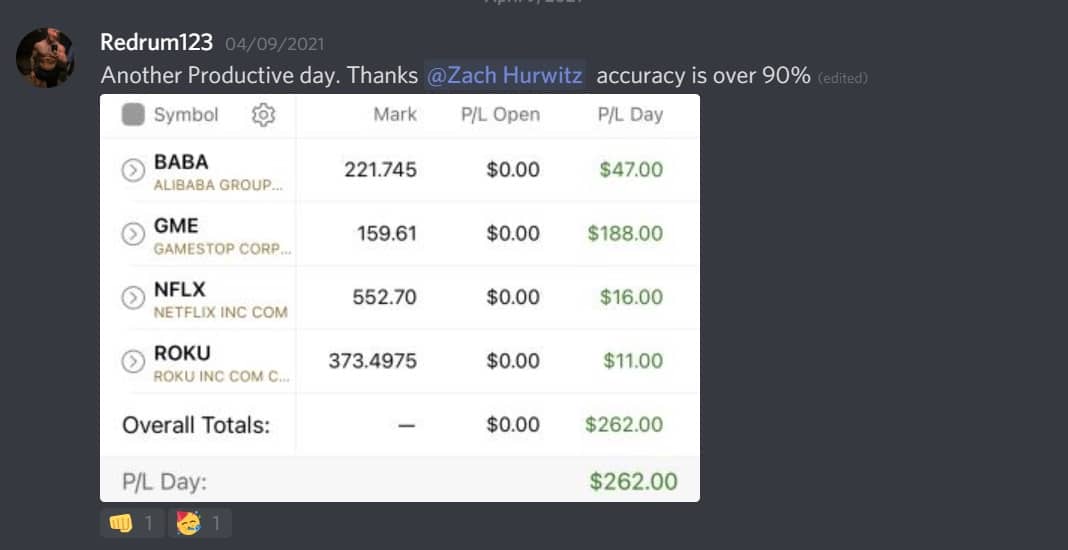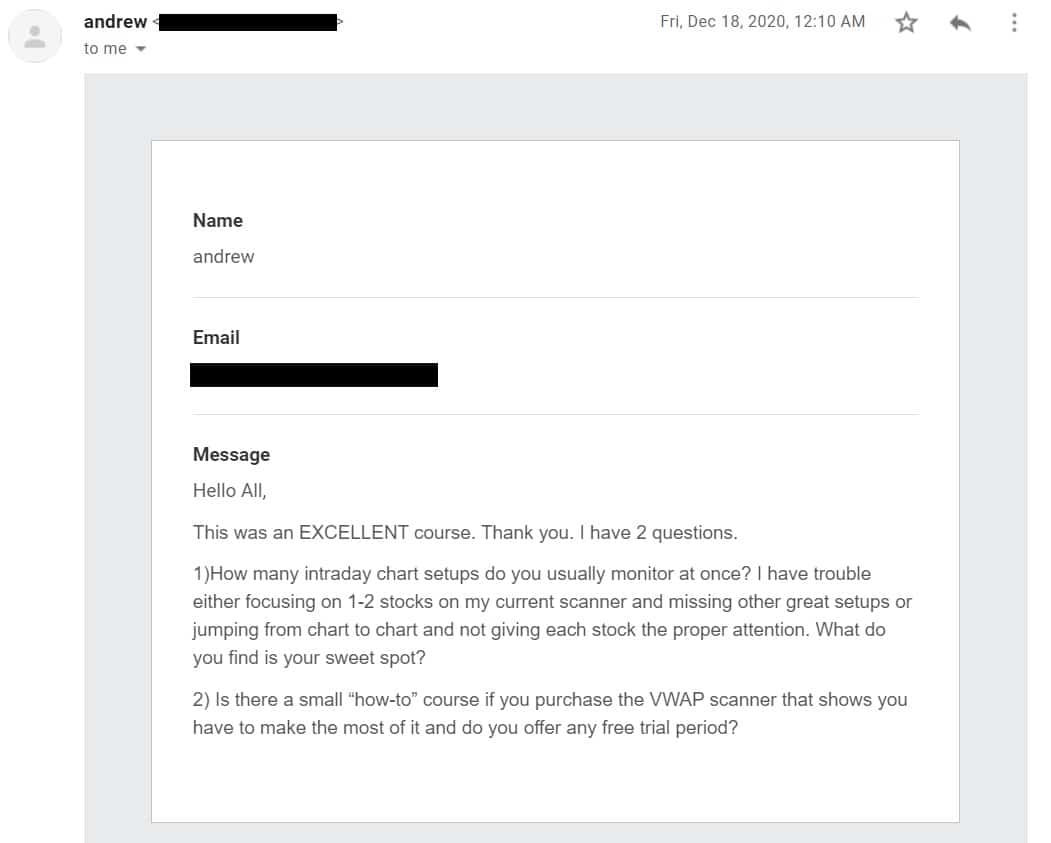 Ditto @moneymorty the course is first rate and will open your eyes to how to properly use VWAP.
The tools that come with the course are first rate too.

— Lance Fogel (@Gottrocks) May 5, 2021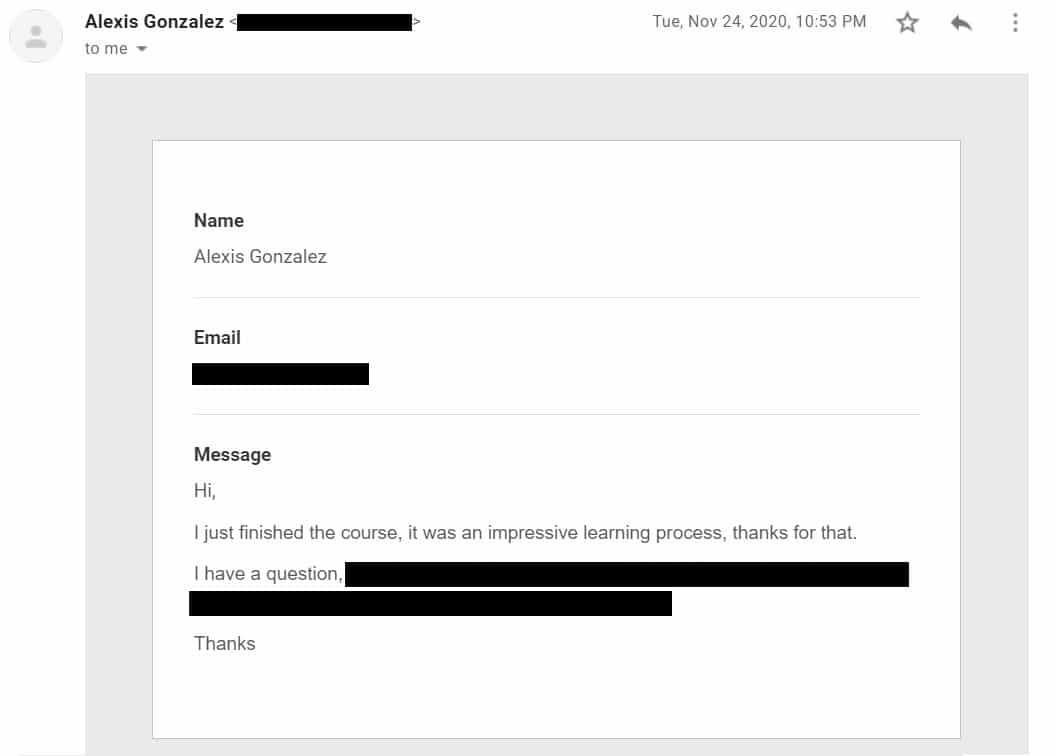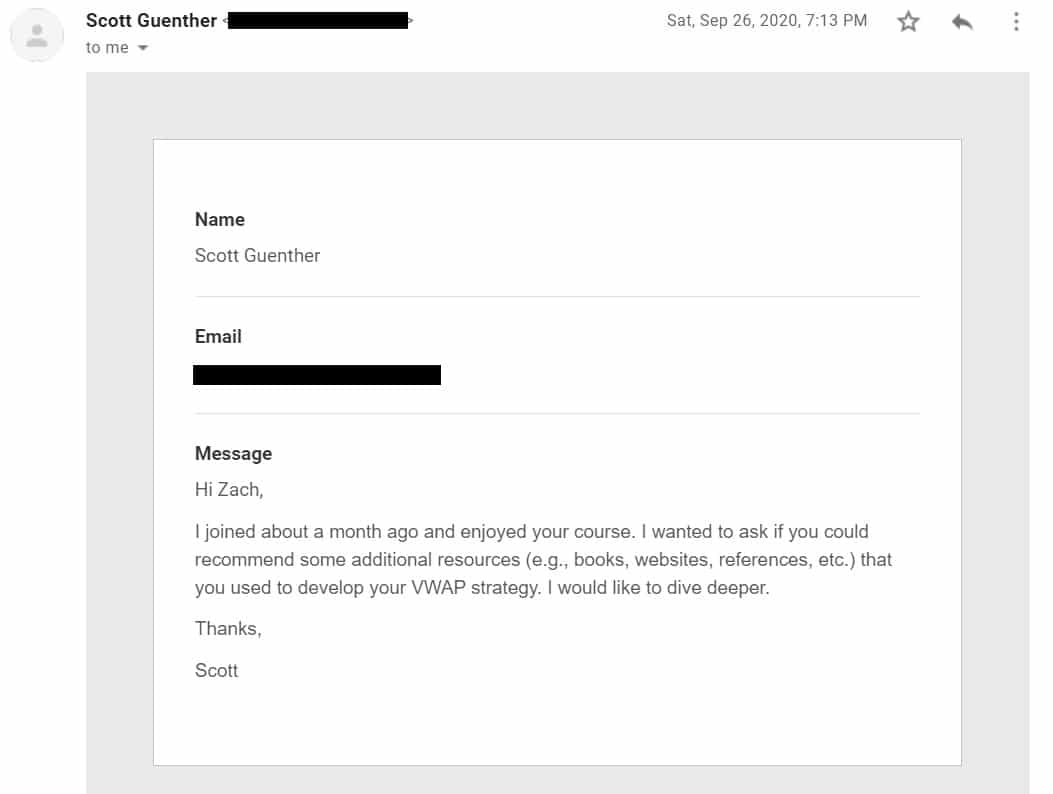 I released VWAP On-Demand in 2020, but
I've been sharing the same education through one-on-one coaching since 2015.

Here's a few of the traders I worked with back then.