---
---
Download the indicator below, follow the step-by-step import instructions, and watch the video tutorial to get started.
---
---
---
Step 1 – Download the code by clicking above. The indicator will appear as a zipped folder titled "TheVWAP-Intraday-TradingView". Open your Downloads, right-click the folder and select "Extract All". Click Browse, choose your desired destination for the unzipped folder, and then click "Extract".
---

---
Step 2 – Your unzipped folder should contain one code file. It will appear as a .txt file and will need to be opened during installation.
---

---
Step 3 – Open your TradingView platform and pull up a chart. At the bottom of the browser window you should see a row of tabs, one of which is labeled "Pine Editor". Click that tab to bring up the indicator window.
---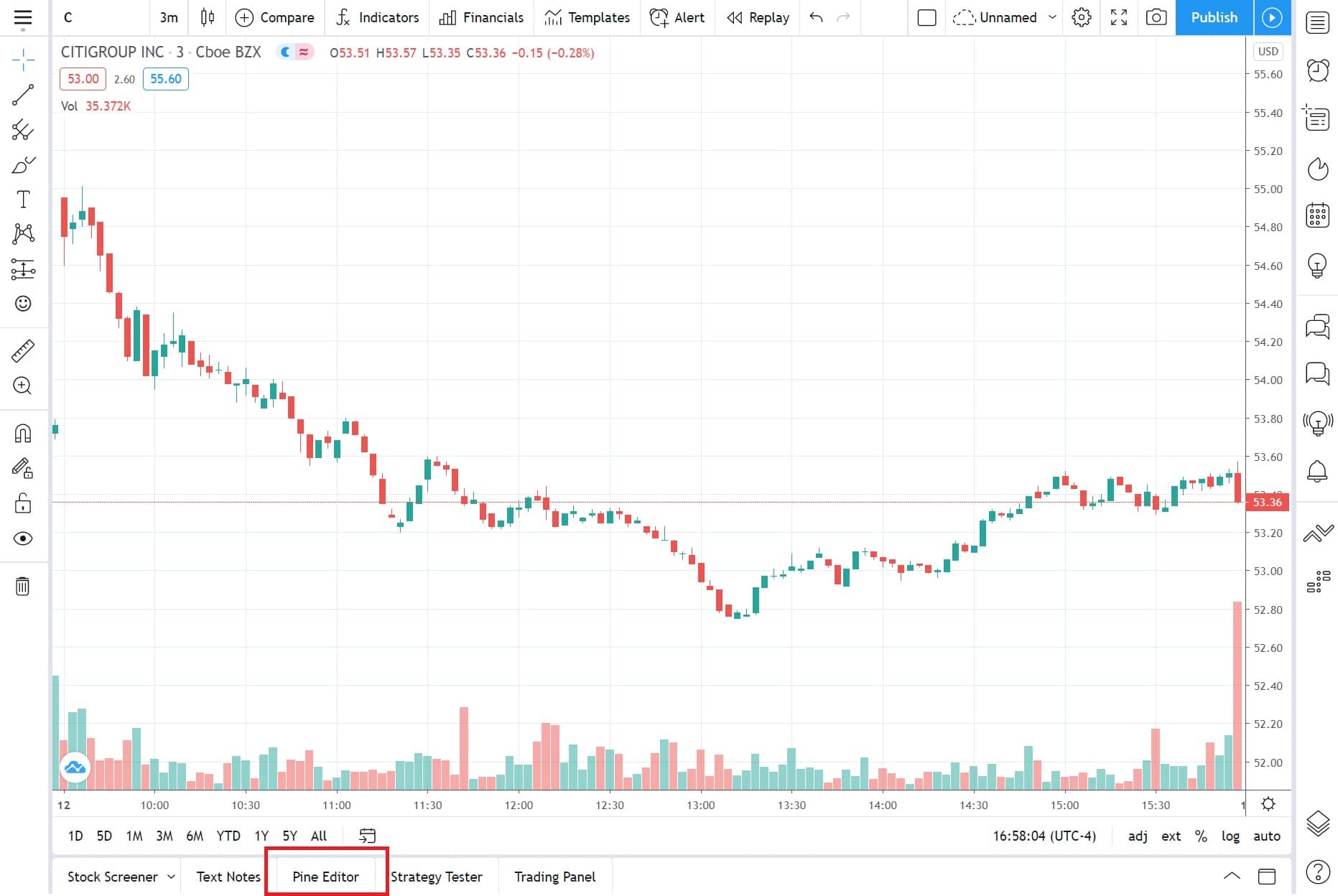 ---
Step 4 – With the Pine Editor window open, select all of the text and delete everything so the window should be entirely empty. Open the .txt file, select all of the text inside, and copy/paste the contents into the empty Pine Editor window. Click on "Untitled Script" and enter "TheVWAP Intraday", and then be sure to click "Save" and not "Publish Script".
---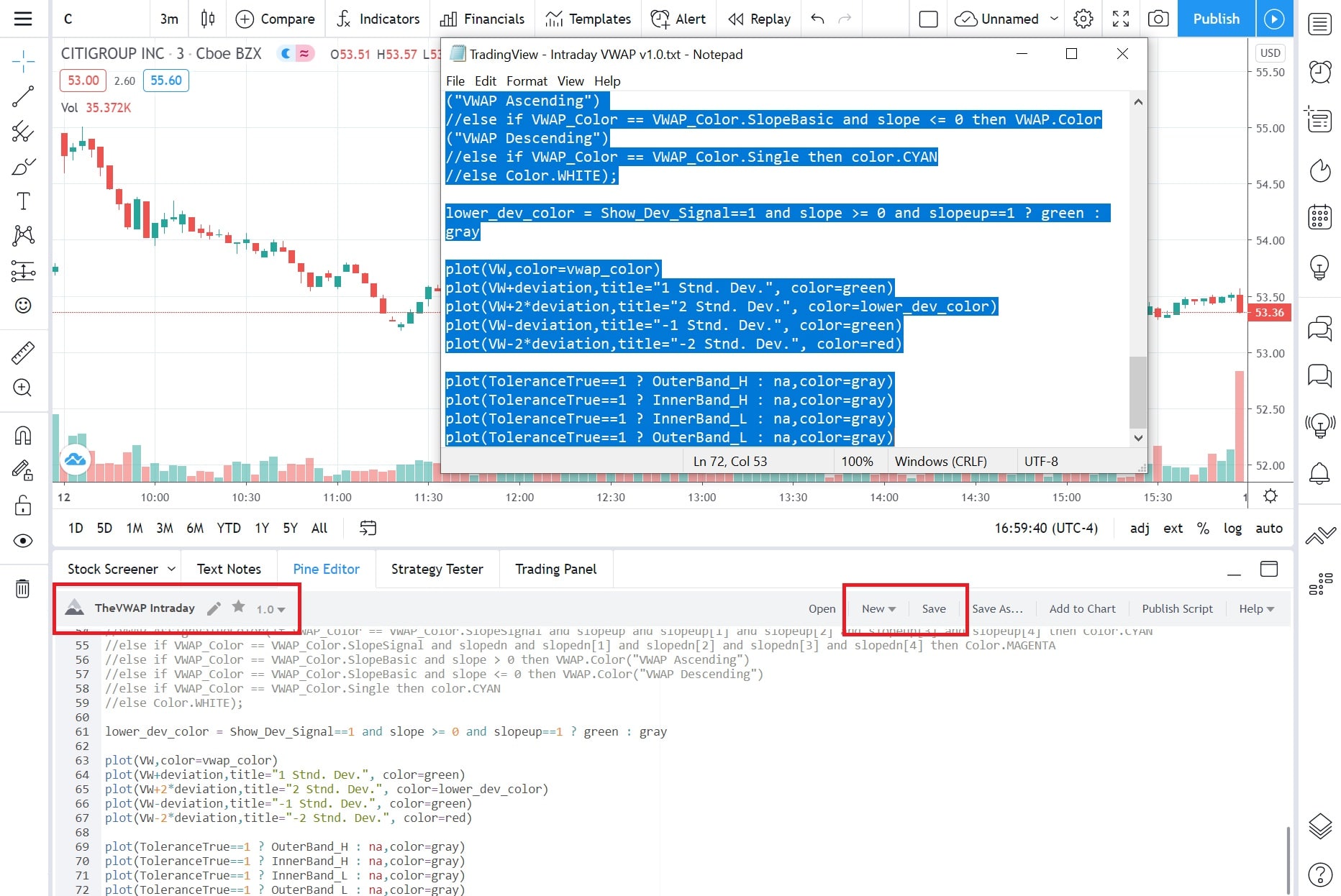 ---
Step 5 – The indicator has now been added to your saved scripts, but you still need to add it to your charts. Select "Indicators" from the menu at the top of your chart and click "My scripts". Click on the study name and it will be added to the chart you have open.
---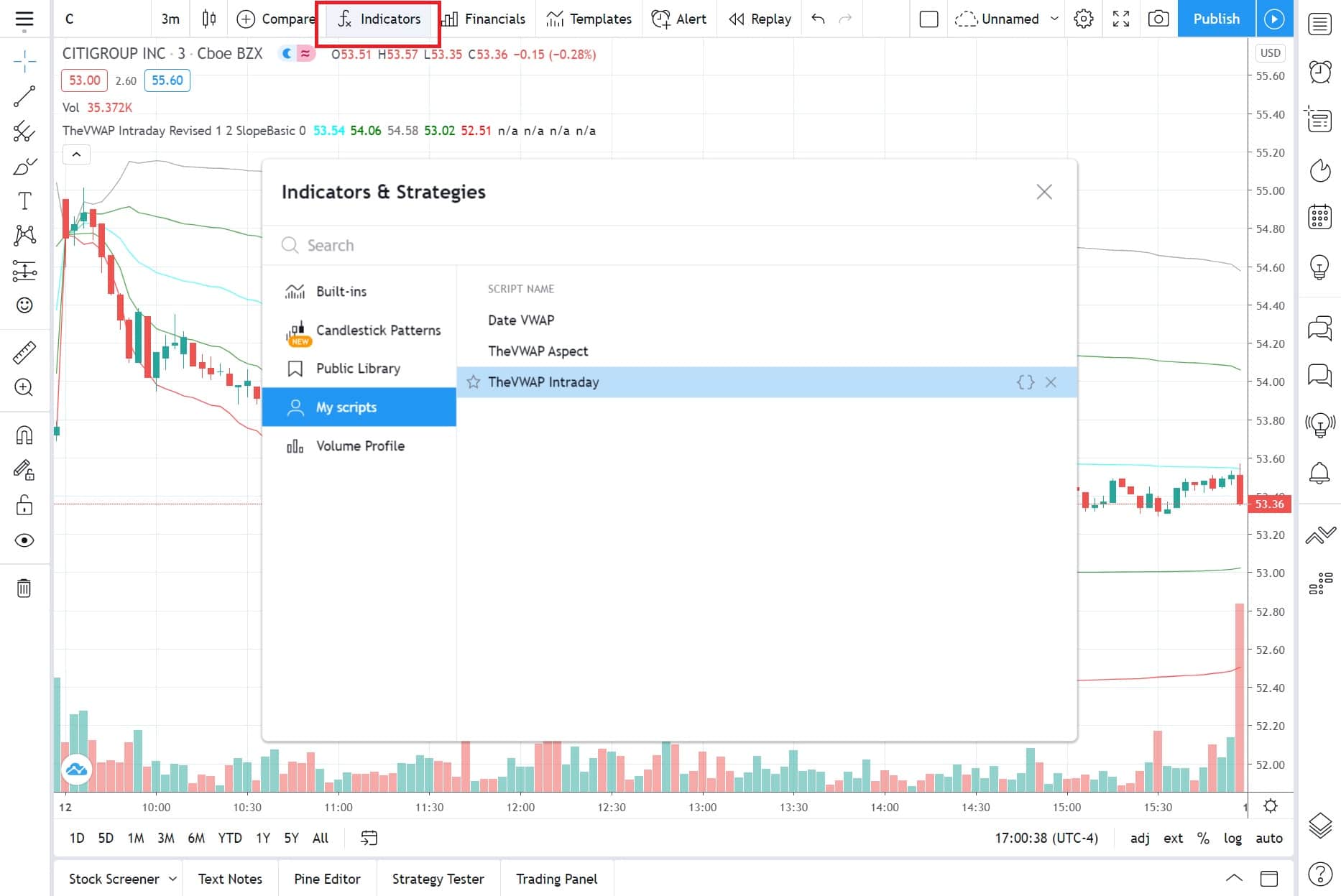 ---
Step 6 – Success! You've added Intraday to your platform and can now play around with the built-in settings. Be sure to watch the accompanying tutorial video as well.
---