Follow the steps below to add the indicator to your charts, and then watch the included video tutorial.
Step 1 - Intraday is available through TradingView's public library. Click the "Indicators" tab at the top of any chart to bring up the Indicators & Strategies window.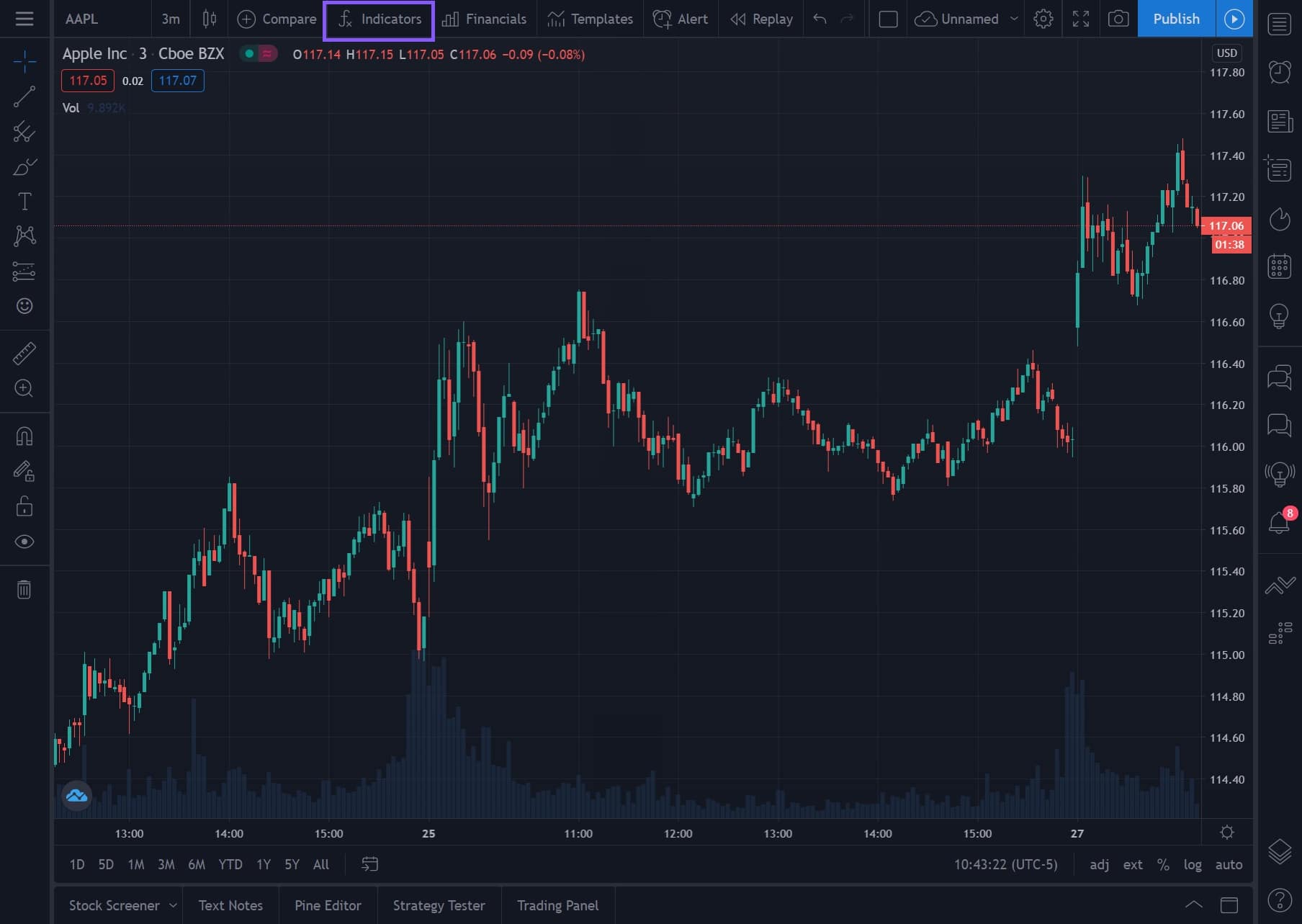 Step 2 - Click in the search bar at the top of the window and enter "TheVWAP - Intraday". Click the indicator to add it to your current chart, and then click the star to add it your favorites and make it easier to find in the future. Be sure to watch the video tutorial located below as well.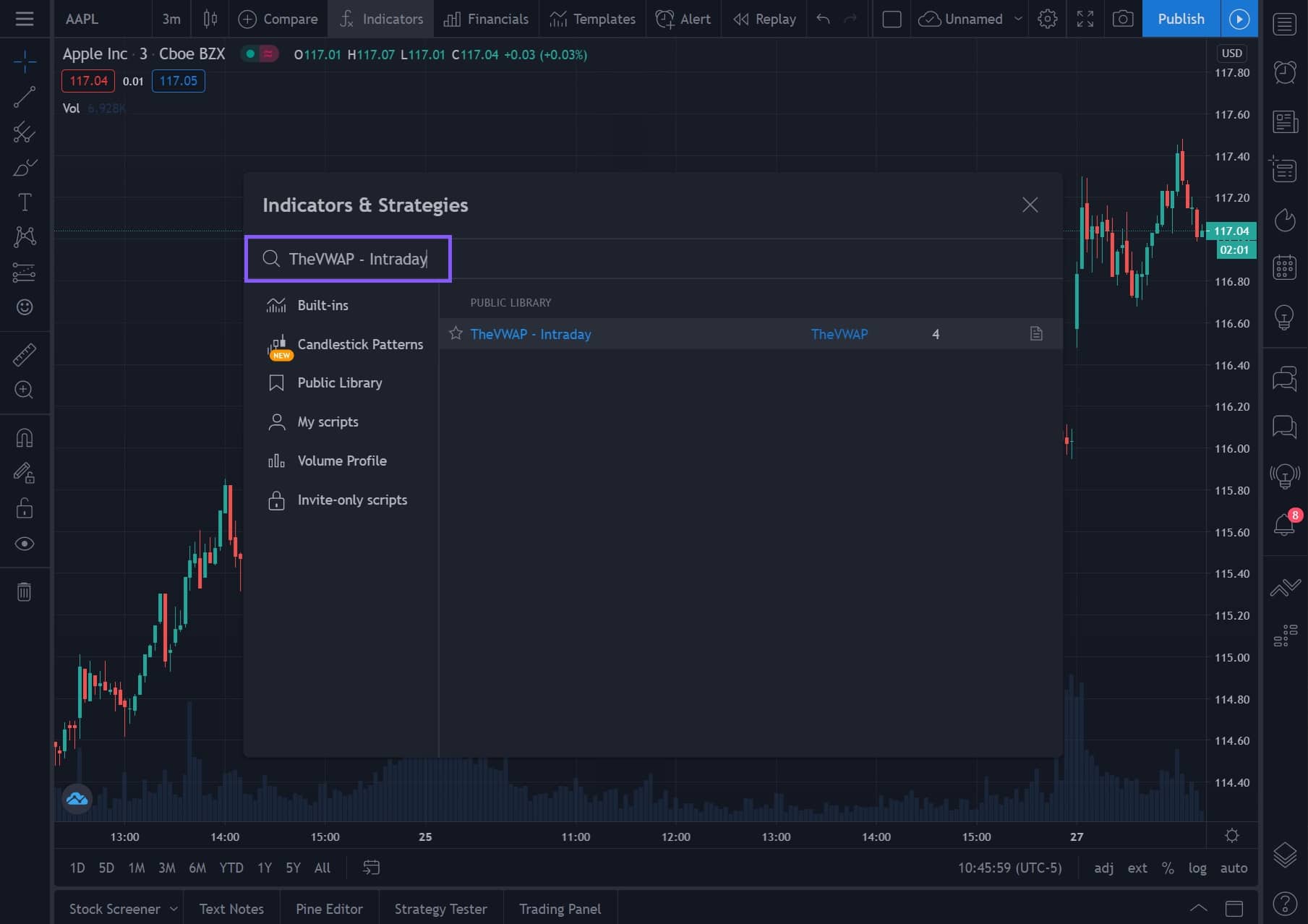 Step 3 - This video tutorial walks through the basics of Intraday to speed up your learning curve with the indicator and help you identify your preferred settings.